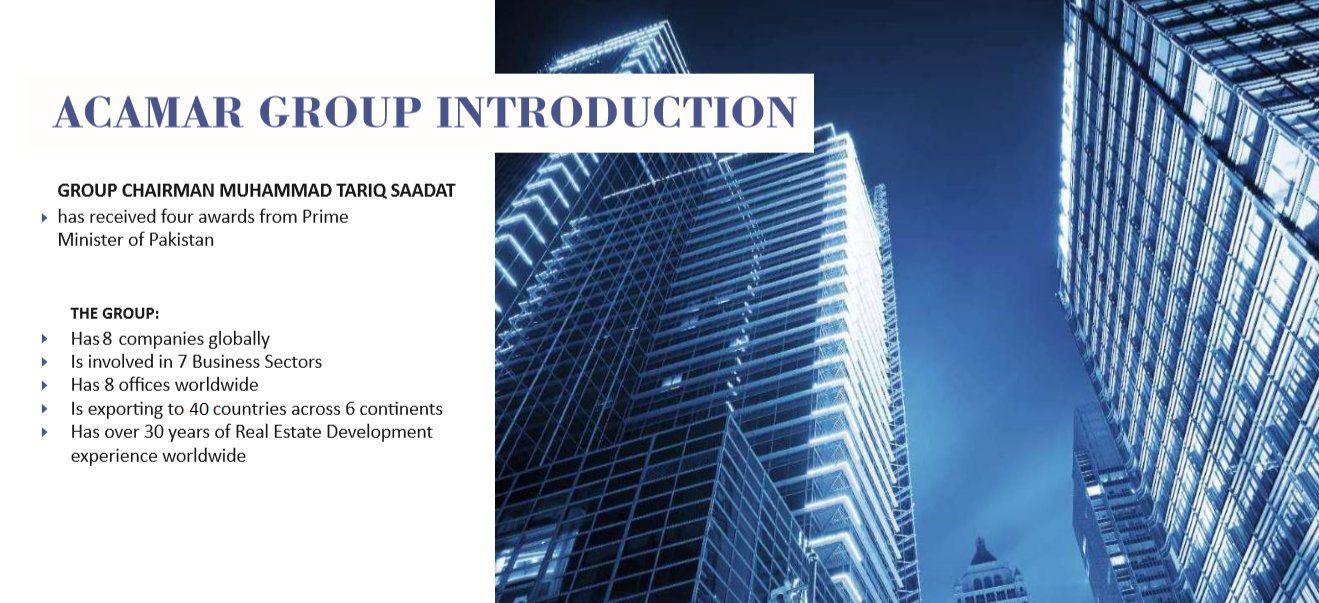 CHAIRMAN ACAMAR GROUP RECEIVING AWARDS FROM PRIME MINISTER OF PAKISTAN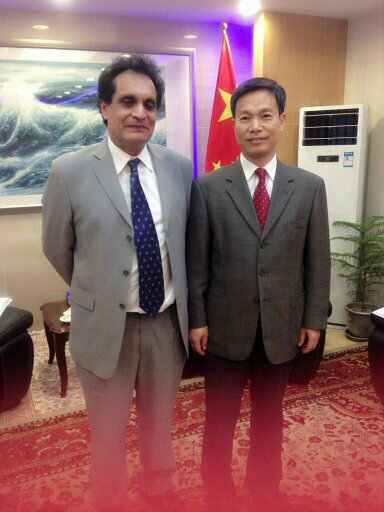 Mian Khurram Akbar,CFA (UK)
40 years business in Europe.Leading Europen business man with Real Estate.
40 Years establishment property businesses property development finance investments assets management and government advisory and government turn arounds.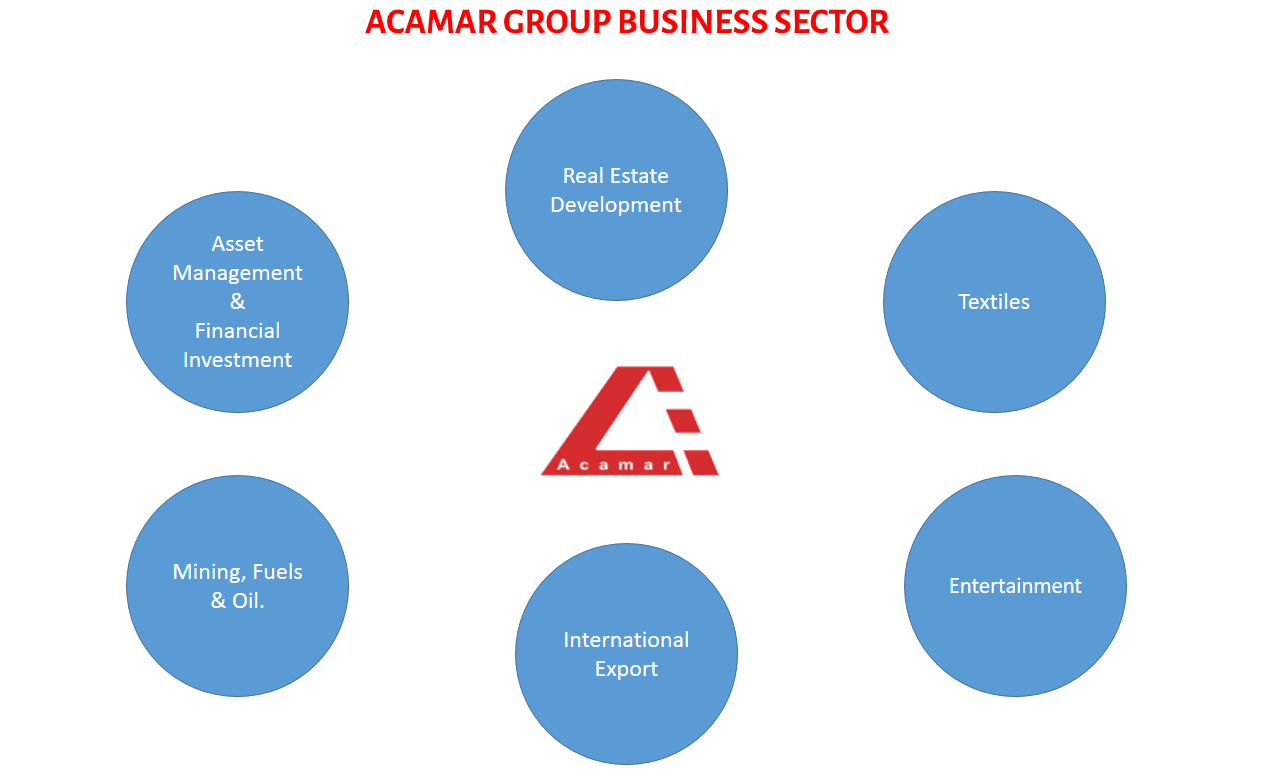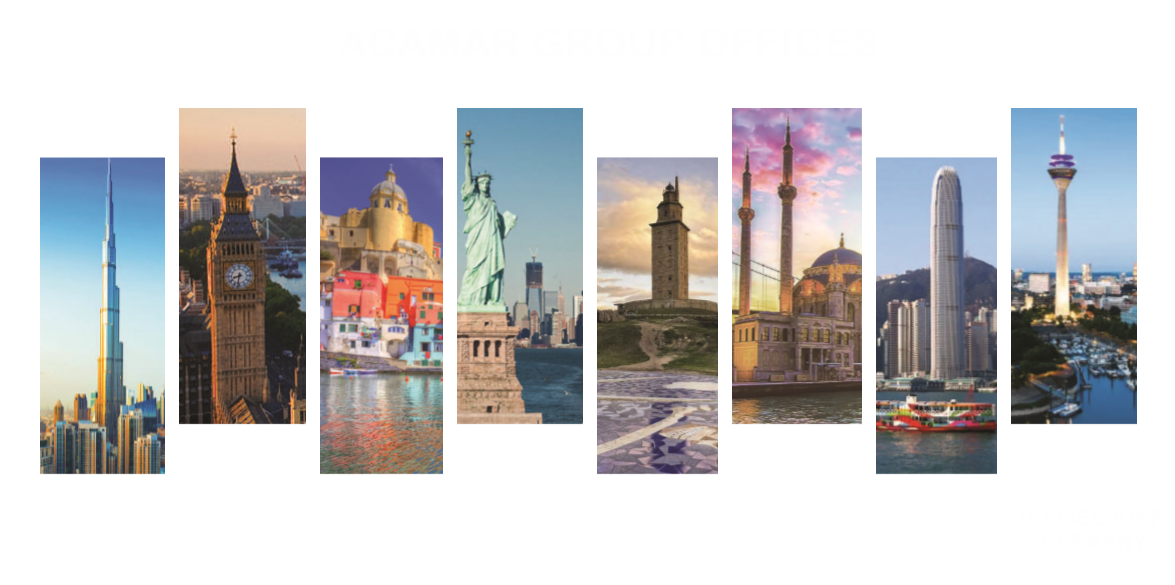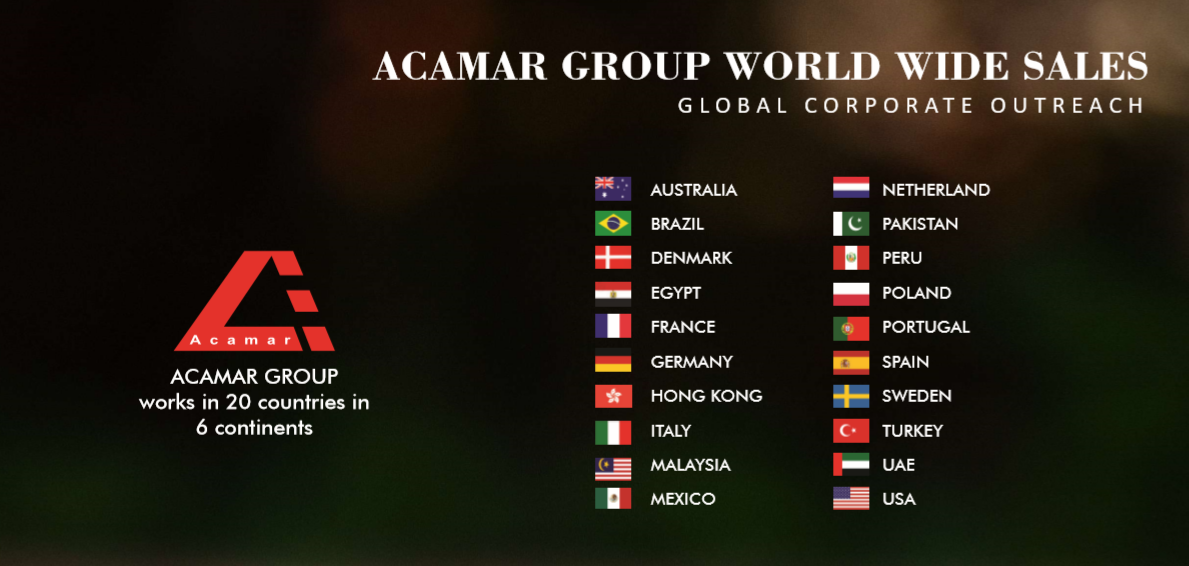 DHA MULTAN DownTown Rumanza PROJECT (Under Construction)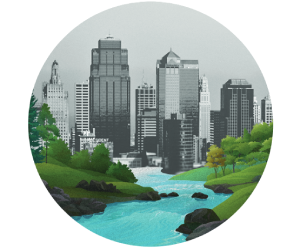 Signing ceremony with DHA Multan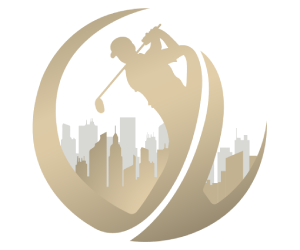 Punjab Largest Construct Project Skyscraper
8 Skyscraper (Including 2 of the Tallest Skyscraper in the Punjab)
Airport Road, Lahore (Drawings in Process)
5 Star International Brand Hotel.
DHA BAHAWALPUR PROJECT (Under Planning)
Signing ceremony with DHA Bahawalpur
Other Projects By The Group
Projects In UK
Spanish Themed Apartments
Wonderland Dubai (Under Planning)
Wonderland Dubai (Under Planning)
Key team members of Acamar Group have successfully launched and executed many local and international projects
Pertinent to mention are Middle East Developments, Blue Sign Estates, Tanmiyat Group and Tilal City
In Tanmiyat group, "Legends" projects was sold to a staggering number of over AED 14 billion
The team members also pioneered the successful concept of leasing out hotel apartments for investors on profit sharing basis by launching six Executive Towers in Business Bay area, Dubai
Large scale developments and multiple projects require the best bankers and fund managers
Acamar Group has its fund managers that are regulated by the DFSA and domiciled in the Dubai International Financial Center, Dubai, UAE
The company specializes in asset management and corporate financing
Portfolios backed by the Fund Managers are guaranteed to be built on sustainable platform for future scale with consistence performance
The Fund Managers have a team of auditors and experts who ensure each project is run in a transparent manner and completed
The leadership team has a cumulative experience of over 70 years
The leadership team has rich experience of launching and selling projects of AED 45 billion in the past
It is part of a high-end diversified group with a reputation for integrity, quality craftsmanship & excellence in management
Careful planning, thorough execution and use of stateof-the-art management tools puts company in league of world class property developers
Prudent selection of property locations keeping in mind high returns to investors
Strong marketing through a network of 4,000 global affiliates & agents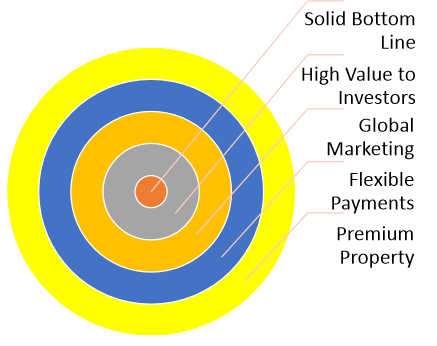 Sales and Marketing Channels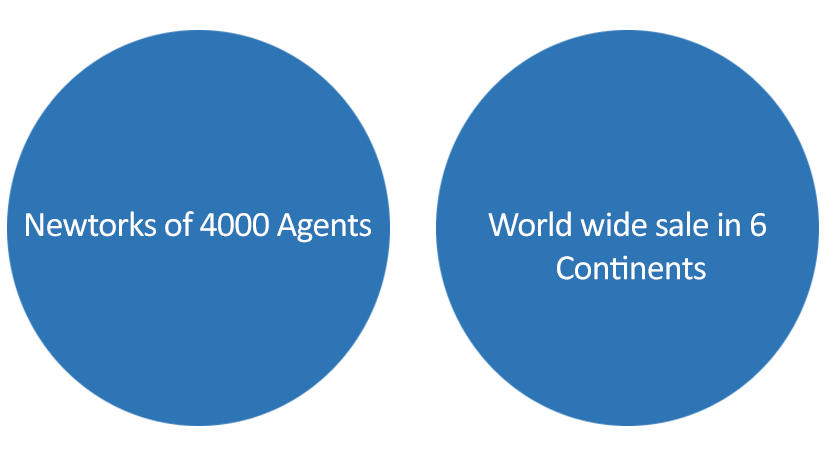 Marketing
We market projects worldwide in steed off only the country where the project has been launch. This helps marketing and selling projects extremely fast and at prime prices.
Sell Globally
Typically we sell complete projects within six to eight months after launching it globally.
Agent Networks
We have an agent network of ten thousand agents worldwide.
Investor
Our worldwide clients are investor who buy complete floors of our projects. There by marketing the marketing process extremely quick.
Architecture & Design
Our projects are always unique, upscale, premium and iconic. Thereby adding value to the city in which they are being build. Architecture and design are extremely stylish and based on amazing themes.